UK Youth is a leading national charity, founded in 1911, that delivers non-formal education opportunities for young people aged 9-25 across the length and breadth of the country.
Our mission is to work hand in hand with young people – and the dedicated organisations supporting them – to develop the skills, belief, courage and leadership to build a bright future.
Through our network of youth organisations across the country, we reach and impact on more than 830,500 young people every year. Of these, 55,000 participate in UK Youth apprenticeships, accreditations, our life-changing programmes and outdoor education at Avon Tyrrell in the New Forest.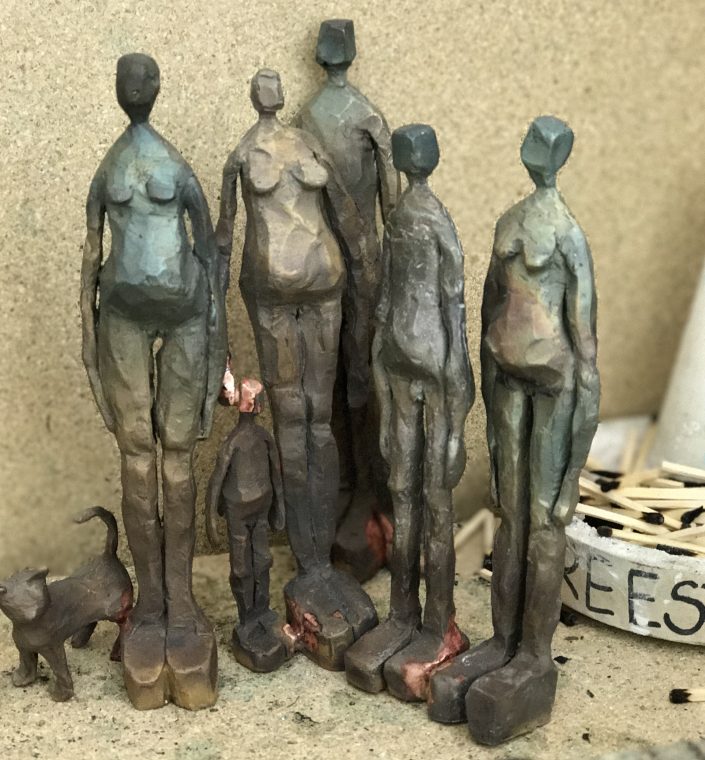 I believe the family unit is quite possibly the most important thing in our lives, In appreciation of this I have developed this site to make it simple for you to create your own 'completely unique' contemporary bronze sculpture representing your family.
Select the individual family members from the lists below, choose to solder them together or leave them freestanding.
You can even include your family dog or cat if you wish. (other pets can be created specially contact me directly to discuss)
Unless specified the artist will assemble the figures in the order she feels suits the family group.
Depending on stock levels delivery time could be 2-3 weeks.